HS Tax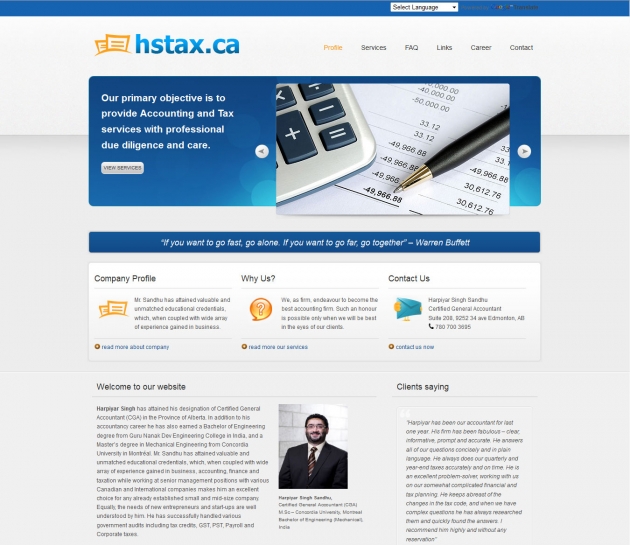 What They Wanted?
• An attractive website showing their credibility and professionalism
• Top rankings in search engine
Our Idea
HsTax.ca needs to differentiate from the competitors by leading their customers to their website, so it should be full of easy-to-get information.
What We Provided?
• A website design that visitors can trust with clear and concise description of services.
• Unique differentiation from competitors.
• SEO implementation.
• Premium website management.